Learn how TO Launch your First online wellness program in less than 30 days
with our proven system, You have the power to launch this month to Paying clients
THE STRUGGLE TO LAUNCH IS REAL
If we're being honest, launching an online offering can be really difficult.

You spend hours switching between blog posts, podcasts episodes, Instagram, Canva, and empty Google docs trying to plan out your launch.
You may have created a website and even posted on Instagram about your program, but you really don't know where to go from there.
Your head is spinning with terms like cart open dates, email nurture sequences, and copywriting—and you're just not sure what it all means or how you'll pull it all together.
You've spent a lot of time dreaming about your online business and then realize you don't know the first thing about online marketing. Plus, you identify as a healer, not a marketer! (You can be both and stay in alignment, we promise…)
You've got a LONG list of what you should do, but you still somehow slide into overwhelm and inaction.
Imagine being able to launch a new online program in a matter of weeks with a proven system that you can use again and again.
introducing THE BETA LAUNCH LAB

The BETA LAUNCH LAB is a 4-week online training program for wellness practitioners who want to learn how to launch an online program, course, or coaching package without all the stress. It's a step-by-step program designed to take you from nothing to an online program with real paying clients.
If you're brand new to online business or looking to build a new program or course, the BETA LAUNCH LAB will help guide you through the steps to building a scalable online offering.
We believe that the best way to learn a new skill is to immerse yourself in a program, complete with mentorship and accountability. Because of this, the BETA LAUNCH LAB course is taught in a semi-live fashion through 4 modules with simple lessons, actionable assignments, and live group strategy calls.
Sandy and Jeni will be fully accessible and active in the program, answering questions in the course's private pop-up Facebook group, providing direct feedback on your questions, and sharing their knowledge and experience along the way.
You can complete the BETA LAUNCH LAB wearing your cozy yoga pants, sitting on your coach or at your kitchen table with a cup of tea. The entire program is completely digital so you can access it from anywhere through our private course platform, Namastream.
You will be able to go at your own pace and complete the lessons on your own schedule—popping in to get advice as you need it!
Making the decision to move your expertise online is a big decision. You want to make sure you don't waste time, money and energy spinning your wheels and get no results. The Beta Launch method is perfect for those who want to know WHAT to launch, WHEN to launch, and HOW to launch.
We show you our simple system to validate your idea quickly and then launch to eager, paying clients. But don't take our word for it, check out what our clients have been able to achieve…
client results
what's included in the Beta Launch Lab
MODULE 1: SETTING THE STAGE
The first phase is your research phase. You'll learn how to identify your quintessential client, crowd-source your product idea through our signature sleuthing techniques, and set yourself up for success by building something that people will actually pay for.
MODULE 3: LAUNCH
You are making REAL sales and enrolling REAL paying clients into your new online offering. Blast off! By far, this is the most exciting and fun phase. We'll show you exactly what happens when the doors to your beta launch open and what you should be doing to reach your revenue goal.
MODULE 2: PRE-LAUNCH
The second phase is the design phase. You will map out your offering with our minimum viable program (MVP) method. You will get clarity on structure, scope, pricing, and marketing. Our templates for email sequences, sales pages and social media posts will make it fast and fun.
MODULE 4: POST-LAUNCH
You follow our blueprint to iterate and lay the groundwork for your next (BIG) launch. After your launch closes, you'll learn how use your beta launch as a tool for collecting valuable customer feedback, testimonials, and insights that will be critical to reaching the next stage of your business.
3 LIVE Strategy Calls with Jeni + Sandy: We've got 3 live-stream sessions booked where we will answer all your launch questions.
Mission Control Facebook Group: An optional, private place to connect and strategize with your fellow beta launch students.

Email Launch Templates: Done-for-you launch emails—you just have to customize to your own voice.
Done-For-You BETA LAUNCH Trello Board: All of the key components of you launch are already in the Trello board—you just need to personalize and fine tune.

Beta Launch Calendar: Your entire launch is mapped out for you on a printable calendar. Your emails, social posts, and cart-open / cart-closed dates are pre-populated for you—based on the Beta Launch Lab methodology.
Social Media Marketing with Intention Course: You receive access to our full 40-day course on how to build a social media following from scratch, including daily prompts, audio lessons, and another done-for-you Trello board!
Mastering the art of beta launching changed our business + our Lives
We're Jeni + Sandy and we help values-driven women achieve real results in online business.
We left our established careers in law and clinical practice to start our company. It wasn't just because it allowed us to be at home with our children, catch a mid-morning pilates class, or throw dinner in the slow cooker at noon (although those are some wonderful perks that we both enjoy).
Our larger mission has always been to create a company that we could leverage to create a tidal wave of empowerment for other women. Beyond the freedom, flexibility, and financial benefits of building an online business, deep down, we both felt called to help other human beings find personal and financial freedom through entrepreneurship.
Why?
We believe that when women build businesses, there are exponential benefits for our families, our communities, and our culture. When we work for someone else, we give up so much control. How much money we make, when, where, and how we work are all dictated to us by someone else.
Entrepreneurship is, quite literally, a tool for liberation. Building a business can set you free.
But Don't take our word for it…
Beta Launch Lab LIVE
$1,297
Lifetime Access to the Beta Launch Lab Course Curriculum
BONUS: Mission Control: Beta Launch Lab Private FB Community
BONUS: 3 Live Group Strategy Calls with Jeni + Sandy
BONUS: Social Media Marketing with Intention Course
BONUS: Email Launch Templates
BONUS: Done-for-You Trello Board
BONUS: Beta Launch Calendar Template
Beta Launch Lab + Inner Circle Bundle
$2,097
FULL Beta Launch Lab Course + BONUSES (Value $1,297)
1-Year Subscription to Namastream Studio Plan
1-Year Access to Twice-Monthly Live Group Coaching Calls
1-Year Access to ALL Soulful MBA Courses ($1,997)
Namastream Film School ($199)
Make Room for Magic Course ($97)
White Glove Namastream Support (Priceless)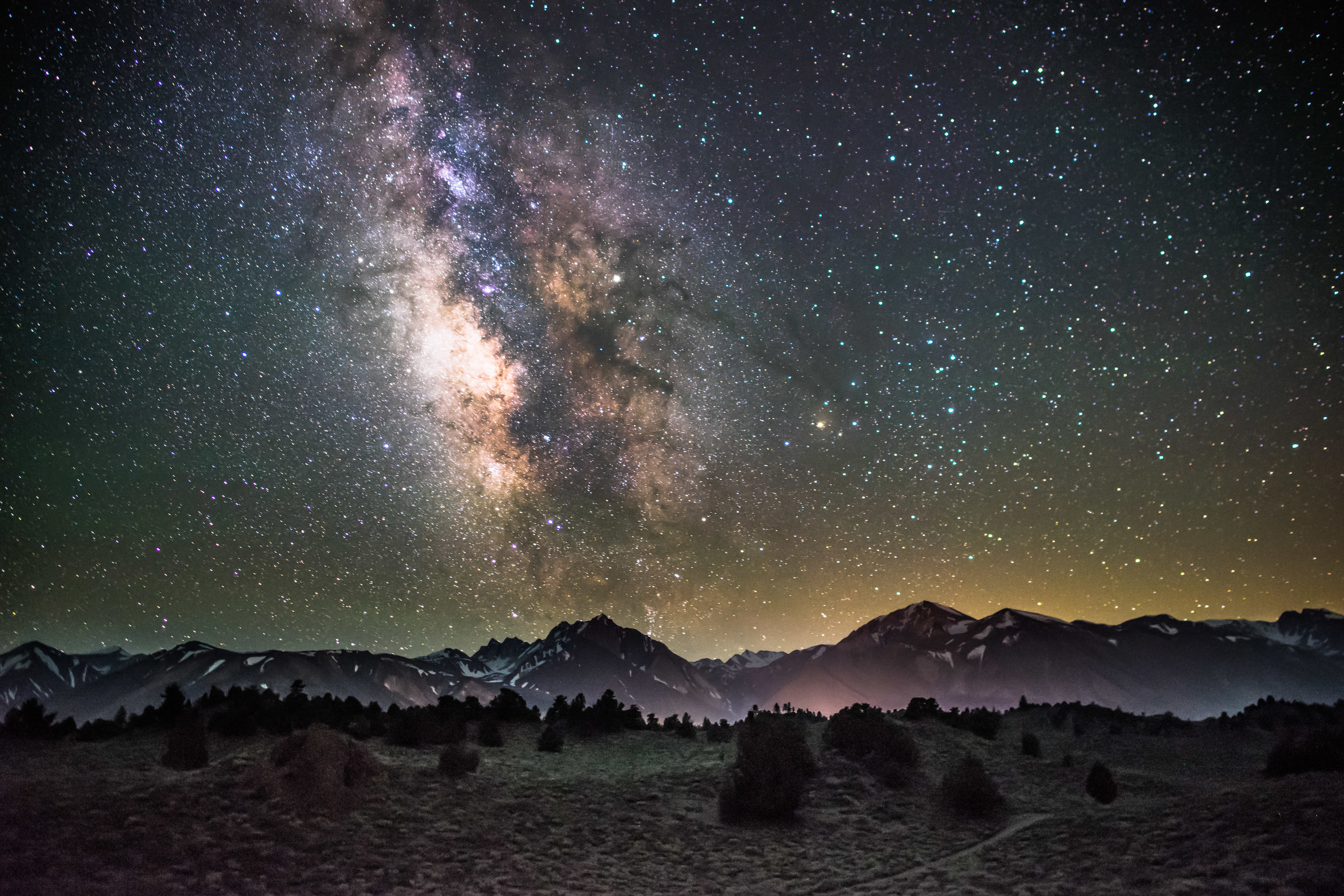 FREQUENTLY ASKED QUESTIONS
When does enrollment open for the Beta Launch Lab? . . .
The Beta Launch Lab opens for enrollment on October 3, 2019 and our doors will close on October 7 at midnight EST.

When are the live coaching calls? . . .
Our Fall 2019 LIVE coaching calls will take place on Thursday evenings at 6pm PST / 9pm EST. There will be 3 calls — October 17, October 24, and November 14. All calls will be recorded and you are able to presubmit questions if you're unable to attend live.

What happens when I sign up? . . .
Once you enroll, you'll be whisked away to our secure check-out page. Right after you pay, you'll get a confirmation email with all of the details of your next steps—including a link to the Beta Launch Lab course, Social Media Marketing with Intention, and our Mission Control (aka the private Facebook Group), where you'll join your fellow astronauts in training. Clear you schedule for the live call dates. We're going live at 6pm PST on October 17, October 24, and November 14. Buckle up because you're about to hit warp speed. Let's do this!
What if I can't make the live weekly Office Hours sessions? . . .
All of our calls will be recorded and uploaded in into the course each week, so if you can't make a session you can watch the recording at your convenience. Students will also have the ability to submit questions prior to each week's call.

Are there any prerequisites? . . .
Nope! You can be brand new to online business.

Are there any other material / equipment costs besides the investment in the course? . . .
There are no other costs associated with the Beta Launch Lab.

Do I get one-on-one access to Sandy + Jeni? . . .
We strongly feel that group coaching is often more powerful than on-on-one access. You will be able to ask questions on the coaching calls or pre-submit questions. You will also have access to Sandy and Jeni in the Mission Control Private Facebook Group.

What is the refund policy? . . .
We believe so much in the Beta Launch Lab method and the value it provides that we are offering a 30-day refund for anyone who implements ALL of the work and sees NO results. You can email us and provide your sleuthing notes, strategy call notes, written and sent launch emails, Trello Board, and launch calendar, and we'll refund your investment. You must have done the work and had no results to be granted a refund. There are no refunds for the Inner Circle Bundle upgrade.

How much does the course cost? What about payment plan options? . . .
The cost of the course is $1,297. We are offering a payment plan of 3 payments of $450. The pament plan is available on the course checkout page: https://soulfulmba.samcart.com/products/beta-launch-lab-2019/
What's the difference between this course and the other programs you offer (like Inner Circle)? . . .
The Beta Launch Lab is a single course designed to get you started with your first digital program. It does not include Namastream software or ongoing business strategy coaching beyond November 14, 2019. The Inner Circle is our 1-year incubator that includes a 1-year studio plan subscription to Namastream Software, access to our Inner Circle community site, live 2x monthly coaching calls, and our entire suite of Soulful MBA courses, including Beta Launch Lab.

I'm super busy and committed to a LOT right now. How flexible is the Beta Launch Lab with scheduling? . . .
This is the best part! This offer is unique, in that we are working through the phases live with you over the course of a month together. However, if you are really stretched thin right now and know you cannot spend the time you need to do the work or attend the calls, we believe there is still value in joining now because you will get the recordings of the calls to watch at your own pace, you can ask us questions even if you won't be on the calls, and you'll have lifetime access to the course modules.

The investment feels like a lot right now. Is it really worth the price? . . .
What would enrolling your first round of beta students be worth to you? You're going to have all your launch dates on your calendar, emails and social media posts written and scheduled, and we'll answer your questions as you go. What is the opportunity cost of inaction?

I have additional questions. Can I email you? . . .
Sure. Send your questions to team@namastream.com and we will get you an answer right away!